New Catalogue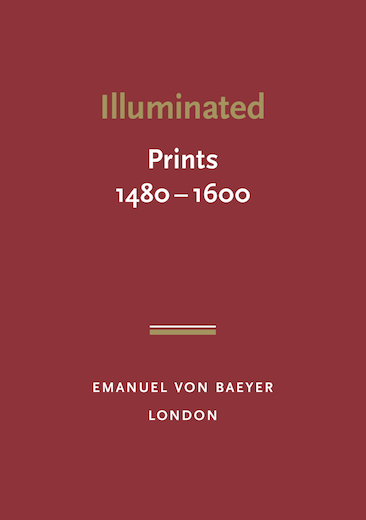 Illuminated. Prints 1480 - 1600
London, 2019.
English text.
164 pages, 109 illustrations. With an essay by Truusje Goedings.
To order click here. For further information click here.
---
---
---
Exhibitions and Events
Andrieskapel, Maastricht
In addition to participation at TEFAF, we present an exhibition in a recently renovated Chapel in the centre of Maastricht, showing works by Philip Akkerman, Martin Assig, Andreana Dobreva, Marwan, Albert Oehlen, and Ryck Rudd, as well as a group of monumental sculptures by Karel Appel, accompanied by a newly published catalogue by Emanuel von Baeyer London.
Visit page
TEFAF Maastricht, Stand 711